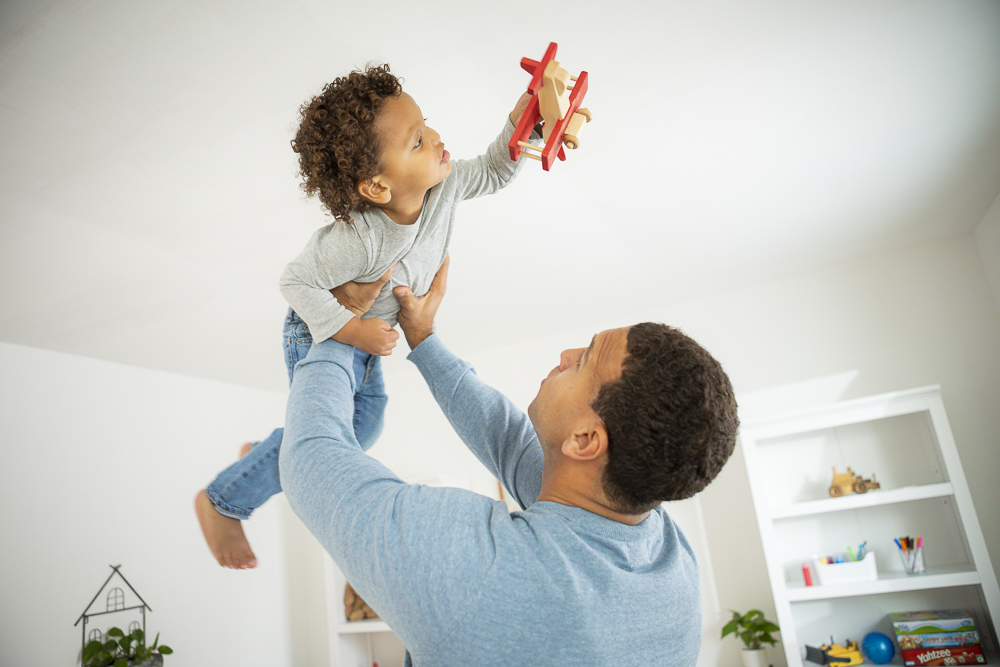 There's something special about seeing your little one mirror your routine as they prepare a special meal with their own play kitchen or sweetly tuck their baby into bed.  You'll never forget the first time you watch your baby work through a problem and find triumph in overcoming a challenge.  Or seeing your child's imagination come to life as they act out their own storylines.
It's often said that play is the work of children, but we believe that play it deeper than work.  Play is the inspiration of life – and it doesn't stop as we grow!
A foundation of open-ended, kid-powered play encourages us to seek adventure, lean towards moments of laughter, sing along with the songs of life, and discover the world.
We believe the toys you place in the hands of a child carry impact.  Creative play not only provides developmental resource, it opens young minds to dream, explore, test ideas, create, and grow with curiosity and confidence.