It's often said that play is the work of children, but we believe that play it deeper than work. Play is the inspiration of life. For children, toys are often the tools to unlocking that inspiration. As crafters of wooden toys, we've seen firsthand the joy that is unlocked when you place a toy in the hands of a child. Wooden toys provide an opportunity to spark imagination and drive creative thinking. When you think about toys in this context, play becomes more meaningful.
In Lancaster County, our slower pace is a way of life. Seeing this simplicity brought into the homes of families across the country when they play with Clip Clop Toys fills us with joy. We've shared just a few of the benefits wooden toys can bring to your family. Read more to learn how you can inspire meaningful play in your home.
Wooden Toys Expand Creativity
Creative play allows children to engage with toys in different ways. Many hi-tech toys are only designed to be used in one way – push a button, gain a result. While they often seem educational, they limit your child's thinking to focus only on the task at hand.

When children engage in open-ended, creative play we give their minds an invitation to create, test ideas, and grow with curiosity and confidence. There are no instructions for creative play. Allow your child to take the lead and provide ample time for little minds to explore. Dolls, play kitchens, wooden blocks, trainsets, and art supplies are all wonderful resources to inspire creative play.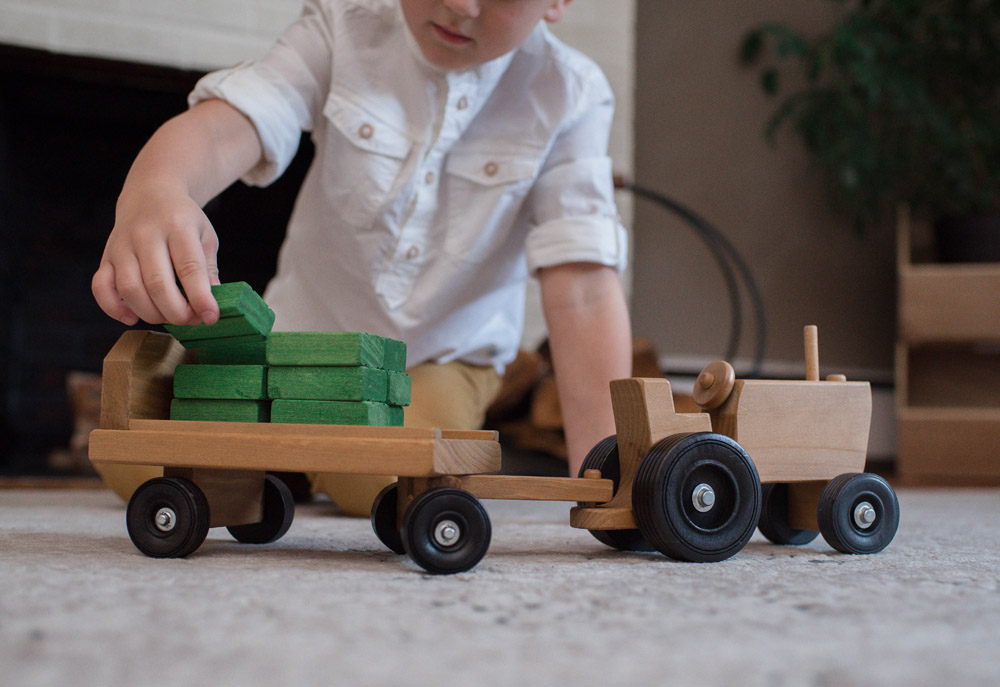 Movement is exciting. That's why we often include tiny parts to twist, working wheels, and doors that open and close in our toy design. When you remove the batteries, toys become kid-powered.
Kid-powered toys bring physical movement to play. Airplanes take flight with a leap across the room, trucks find highways on living room floors, and little ones push and pull with endless joy. Vehicles, riding toys, and our popular marble rollers are all excellent additions to inspire development growth.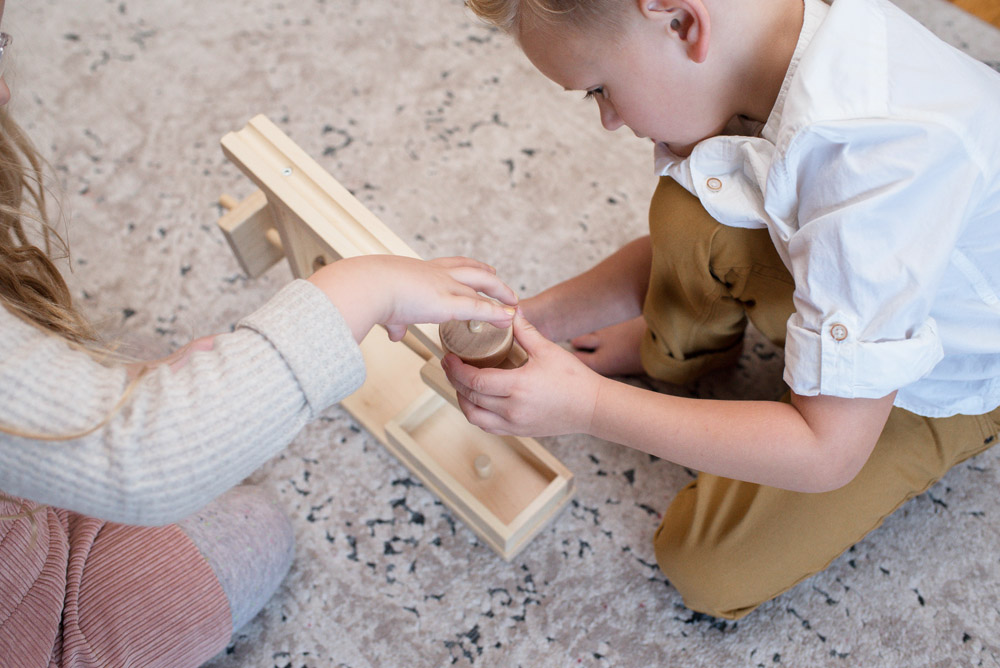 Wooden Toys are Screen-Free
In today's world screens are everywhere. For many families limiting screen time is a challenge – even with young children. Even more so, ensuring screen time is actually enriching is even more of an obstacle. A recent survey reported that 80% of parents worry about the content their children view on T.V. and online.
Dedicating screen-free time can benefit the entire family. Removing screens helps to deepen our connections with each other and opens opportunities for conversations. Screen-free play time encourages social interaction, physical movement, and creative thinking.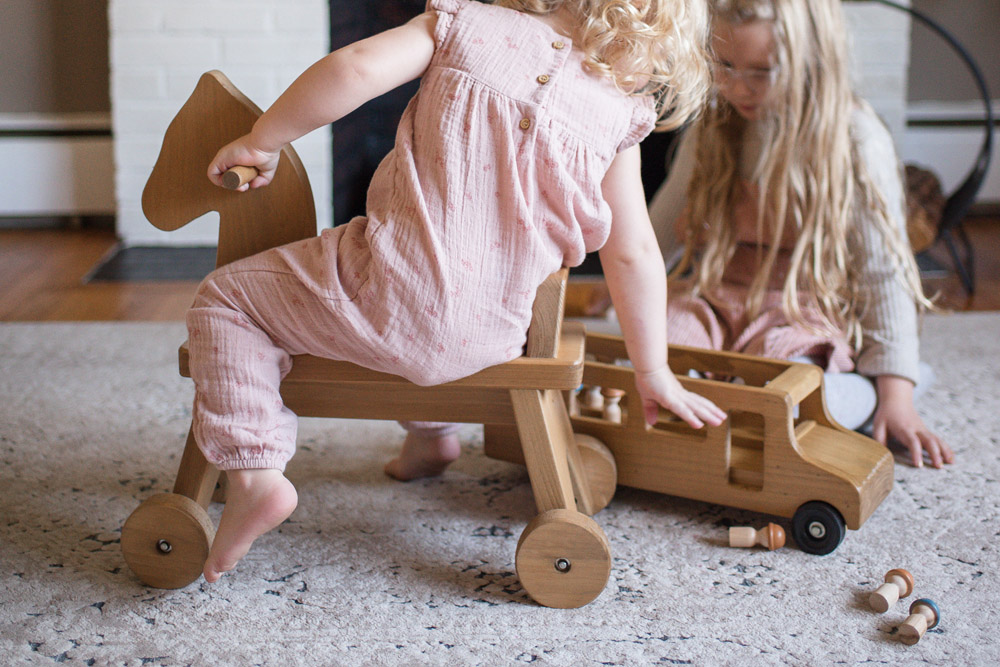 Finding toys that can withstand the test of childhood isn't always easy. Parts break, accessories get lost, sounds and buttons stop working. We hand-craft our wooden toys in the same methods used in heirloom quality furniture making using durable, biodegradable Baltic Birch and other environmentally friendly woods. Each piece is finished with child-safe paints and stains that comply with all CPSIA standards. And every product undergoes physical and mechanical testing for unmatched safety.

This dedication to craftsmanship means our toys can be passed from sibling to sibling and generation to generation. You'll not only buy fewer toys in the long run, but your investment in sustainability also means fewer broken toys end up in the trash and landfill.