It's the unmistakable sound of a horse-drawn carriage pulled down a country road.  A sound synonymous with Lancaster County.  Nestled among farmlands and friends, we've been known to do things a little differently here – and a lot slower.
Our handcrafted classic, wooden toys and children's furniture are designed to bring out that slowness in your home. From play kitchens, to doll furniture, farm playsets, and classic pull toys, all of our wooden toys are designed to spark imagination. The going may be a little slower, but oh the things you'll see along the way!
Since the late 1970s, Lapp's Toys and the Clip Clop brand have delighted families looking for quality children's toys and furniture.  Our collection of heirloom quality products are built to stand the test of time and to be enjoyed from sibling to sibling and generation to generation.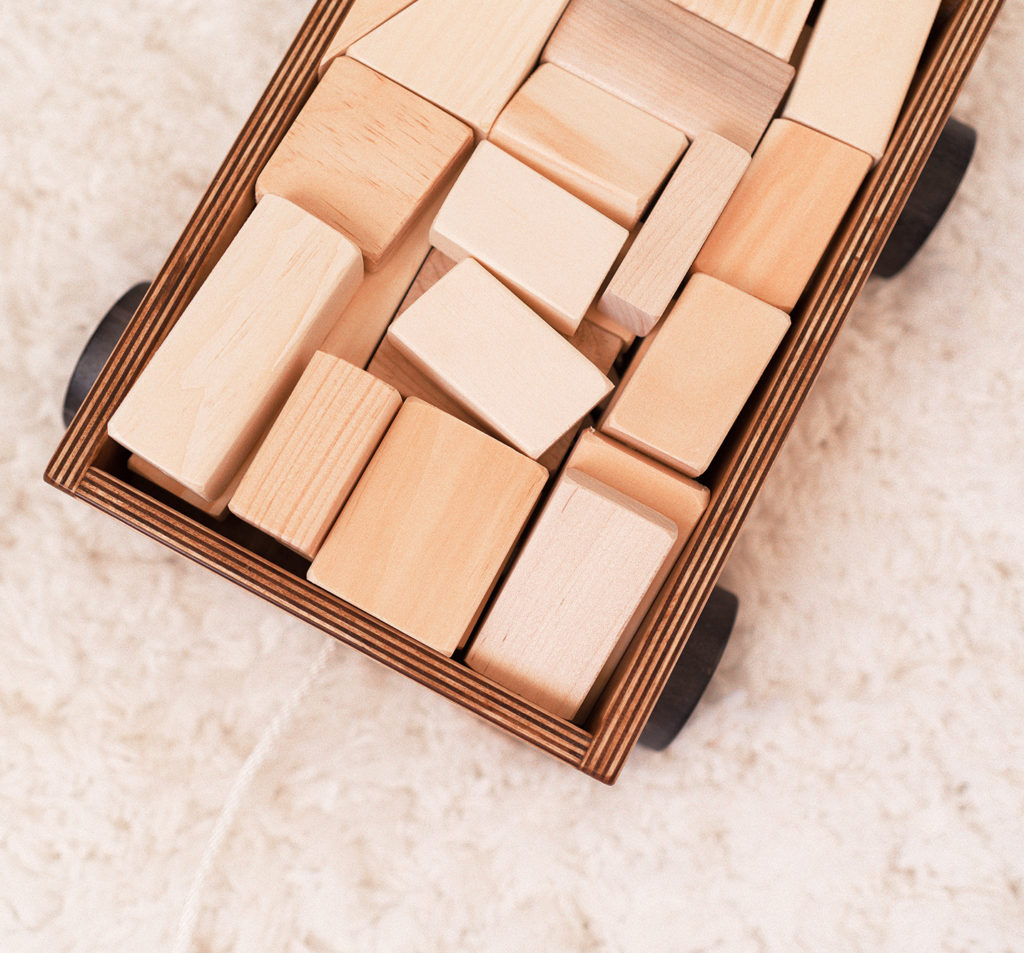 You won't find plastic or batteries here.  Our handmade toys are carefully crafted from sustainable Baltic birch wood and are designed, manufactured, and tested in the U.S.A – right here in Lancaster County, Pennsylvania.  Each handcrafted item is made to heirloom quality, designed to not only withstand the wear of childhood, but to be strong enough to pass on from sibling to sibling and generation to generation.  Hold one of our wooden toys in your hand or gather around one of our tables for a tea party.  You'll feel the difference that our makers bring to each handcrafted piece.
All of our products meet or exceed Consumer Product Safety standards and are finished with toxin-free paints that meet CA-prop65.  Our toys and furniture undergo physical, mechanical, and fire-safety testing guided by ASTM standards.  And every piece we craft sustains our own in-house physical testing procedure to ensure unmatched durability and stability.
Wood is an important part of who we are.  Early on we chose wood for its inherently durable qualities with the intention of making toys and furniture that could withstand the test of time – and stay out of the landfill.
Our wooden toys are designed to withstand the wear of play and to be safely enjoyed from generation to generation.
Our process of sourcing, manufacturing, and shipping only within the U.S. allows us to support our national economy and reduce the often-hefty carbon emissions that come with international trade and shipping.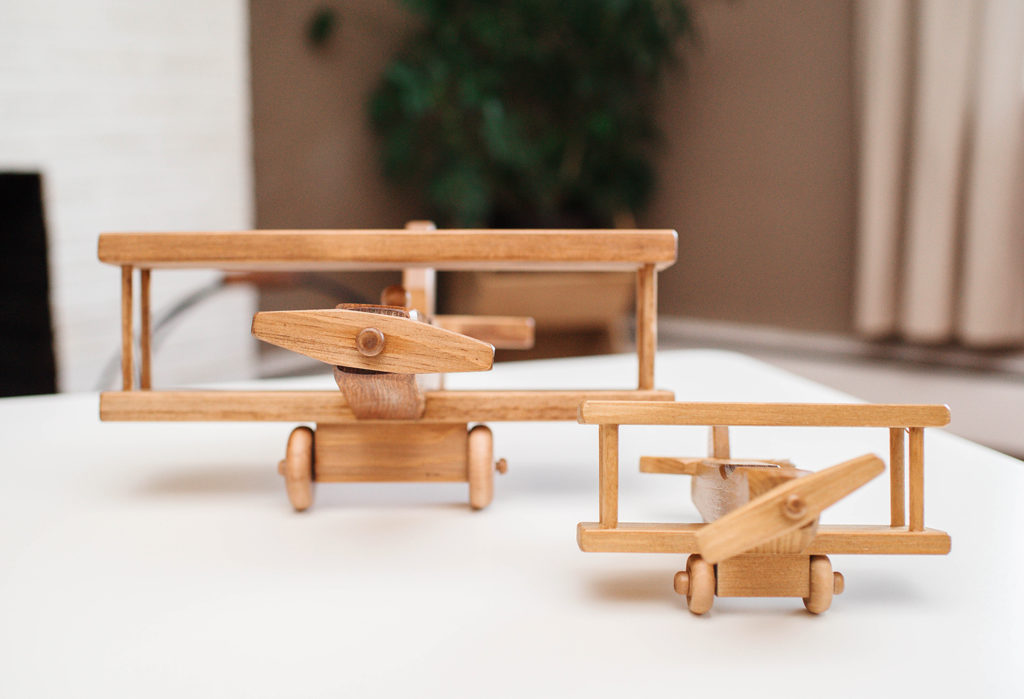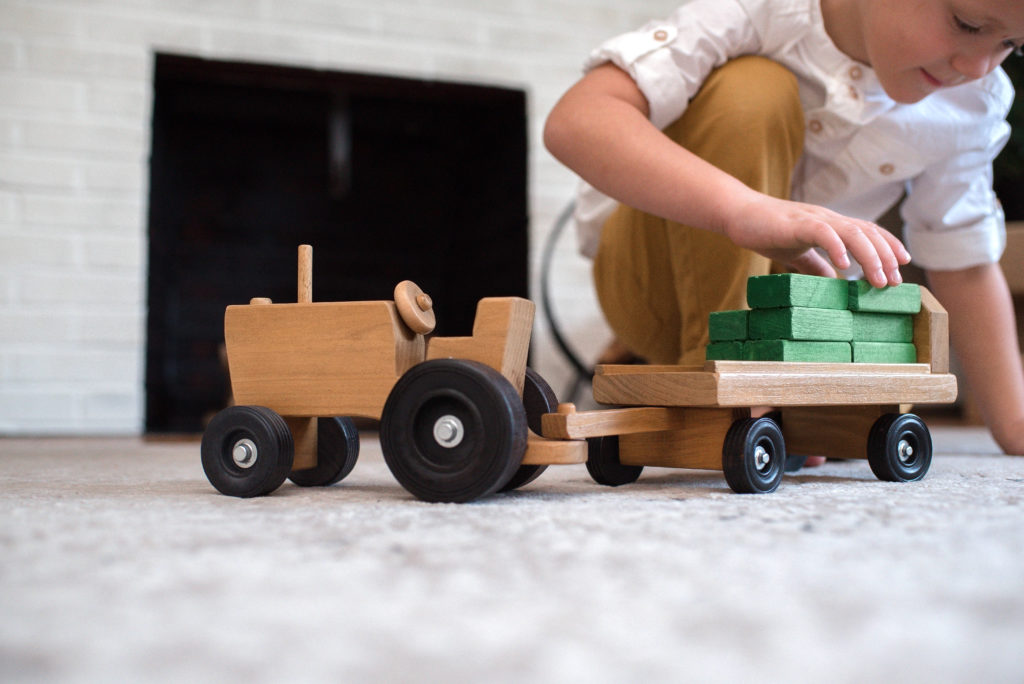 You're more than a customer to us – you're a part of our family!  We love hearing stories of how your children and grandchildren are playing with our toys. 
Visit us at our Lancaster, PA toy store!  All of our toys are made on-site at this location and you'll find an old-fashioned toy store with cozy corners to play and explore – and time for us to get to know each other!
John K. Lapp opens a small toy and furniture-making business with only a few styles - including our Heritage Car Roller and Heirloom Marble Roller, which are still available today!
John Lapp enters the family business at age 15 - sanding and assembling small parts. His passion for toy making is ignited and he quickly works his way up through the company.
John K. retires from the business to spend more time with his family.  John rallies his brother, Amos, and dad, Jonathan to take over the business.  John finds inspiration in the woodshop, Amos leads the paint room, and Dad managed sales and shipping.
Lapp's Toys introduces a larger showroom and retails space to feature new designs and an enhanced woodshop to increase efficiency to help maintain affordable pricing as product demand grows.
Lapp's Toys moves into an even larger retail and woodshop space.  After two months of renovations their expanded shop is ready for use.
Recognition of Lapp's Toys continues to grow and as demand for the classic toys increases, the team outgrows their space yet again.  They settle into their current location at 2220 Horseshoe Road.
Amos leaves the toy business to take over his family's dairy farm.  John and Dad continue the family legacy.
Lapp's Toys and the Clip Clop brand are currently sold around the country with a retail store onsite in Lancaster County, PA.  John and his wife, Mima, lead the business - now with two children who have become very skilled at product testing!